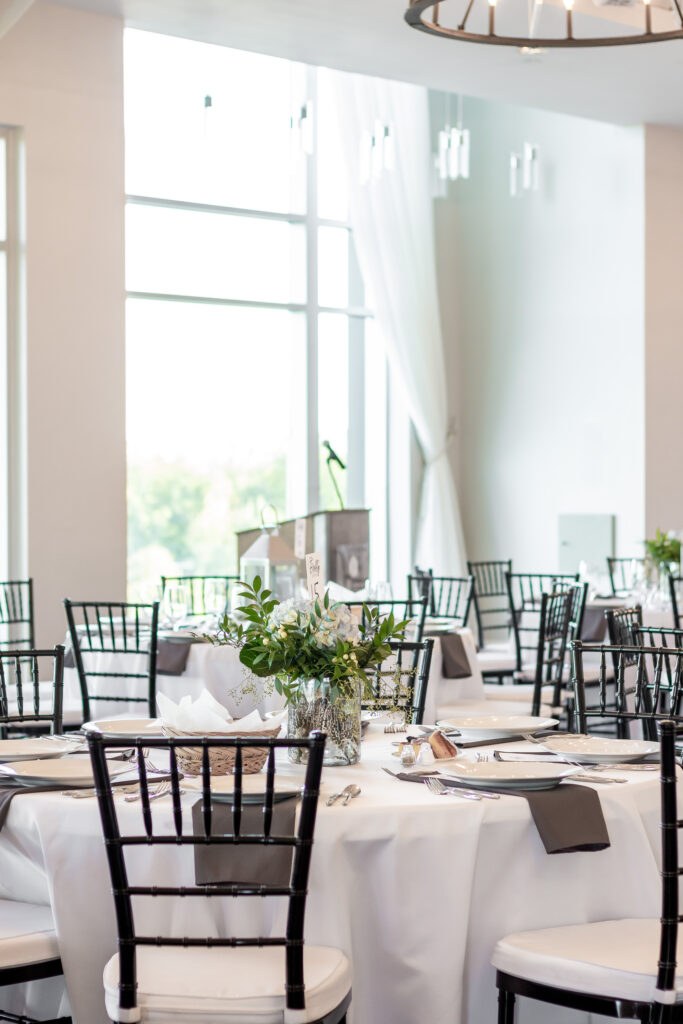 Social Events at The View
Host the party of the year!
At The View, your social event is our priority. From baby showers to class reunions to high school proms, The View at Fountains is here to help and is fully-equipped to "wow" your crowd. We can't wait to see your social event come to life in our beautiful event space!
Our social events package includes access to:
5,800 sf Banquet Room
1,900 sf wrap-around terrace
Catering Prep Kitchen
4th floor lobby
The Banquet Room
Our 5,800 SF Banquet Room is the perfect place to host your big event. Floor-to-ceiling glass windows, dimmable chandeliers, color-changing LED lights, party lights for your dance floor, and an easy-to-use sound system are just a few exciting features of this event space. Whether you are hosting your wedding ceremony or reception (or both!), The Banquet Room has everything you could possibly dream of for your social events
Check out the Banquet Room Details!
All wedding rentals come with 150 padded Chiavari chairs included and enough tables to seat 150 guests.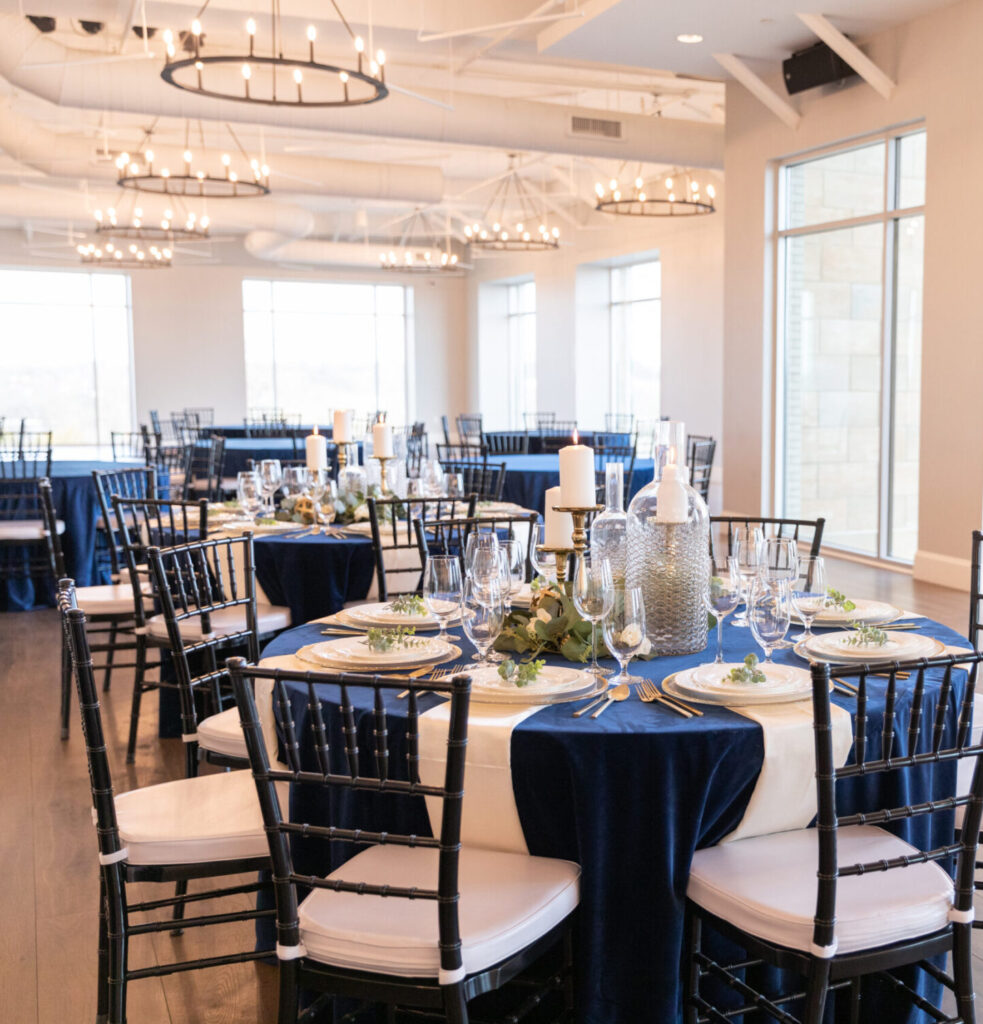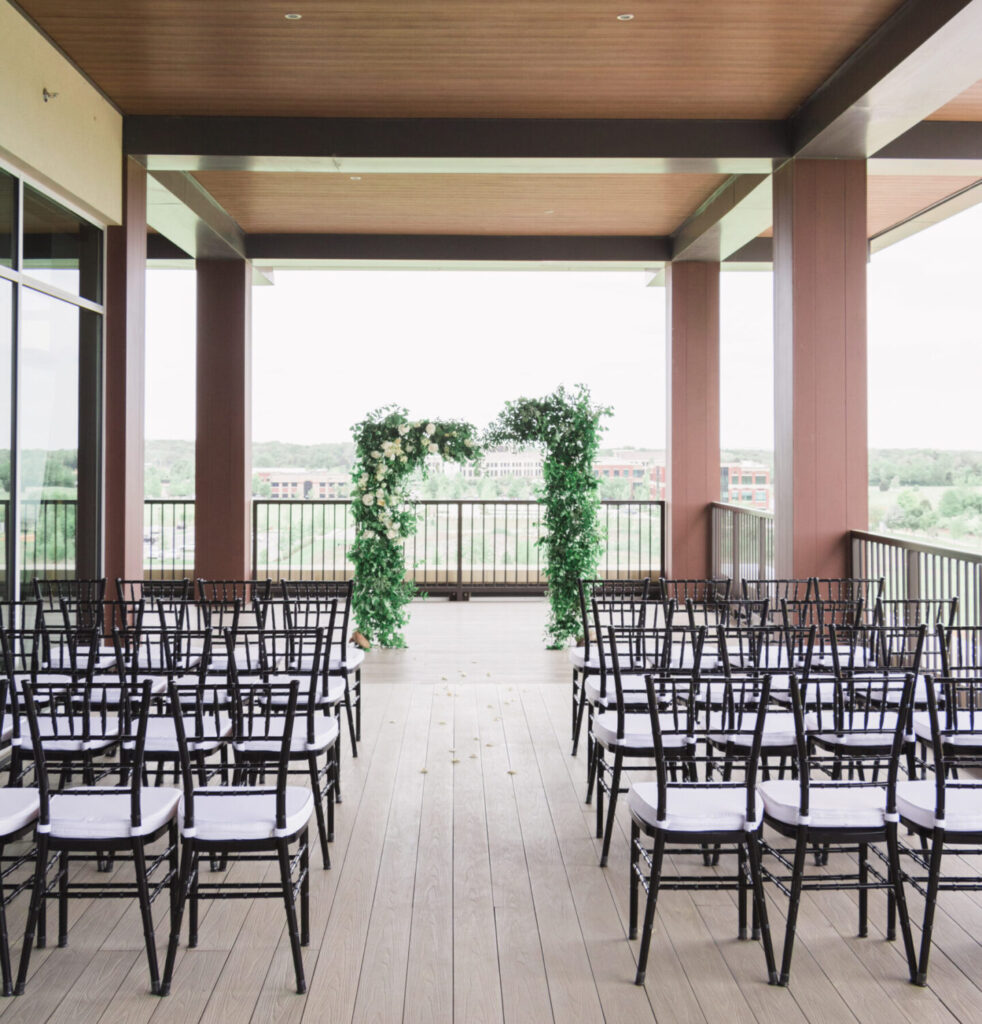 The Terrace
Our 1,900 SF covered terrace is included in every wedding rental! This versatile space is perfect for wedding ceremonies, cocktail hours, outdoor games, and more. Your guests will love the view from The Terrace and will cherish memories made here for years to come. 
The terrace is equipped with solar lighting. Space heaters are also available for an additional rental.
The Catering Kitchen
Our spacious catering kitchen has everything you and your social events could need: ice machine, large refrigerator, warmers, plenty of stainless steel counter space, filtered water, large prep sink, fully stocked cleaning supplies, and a speedy commercial dishwasher.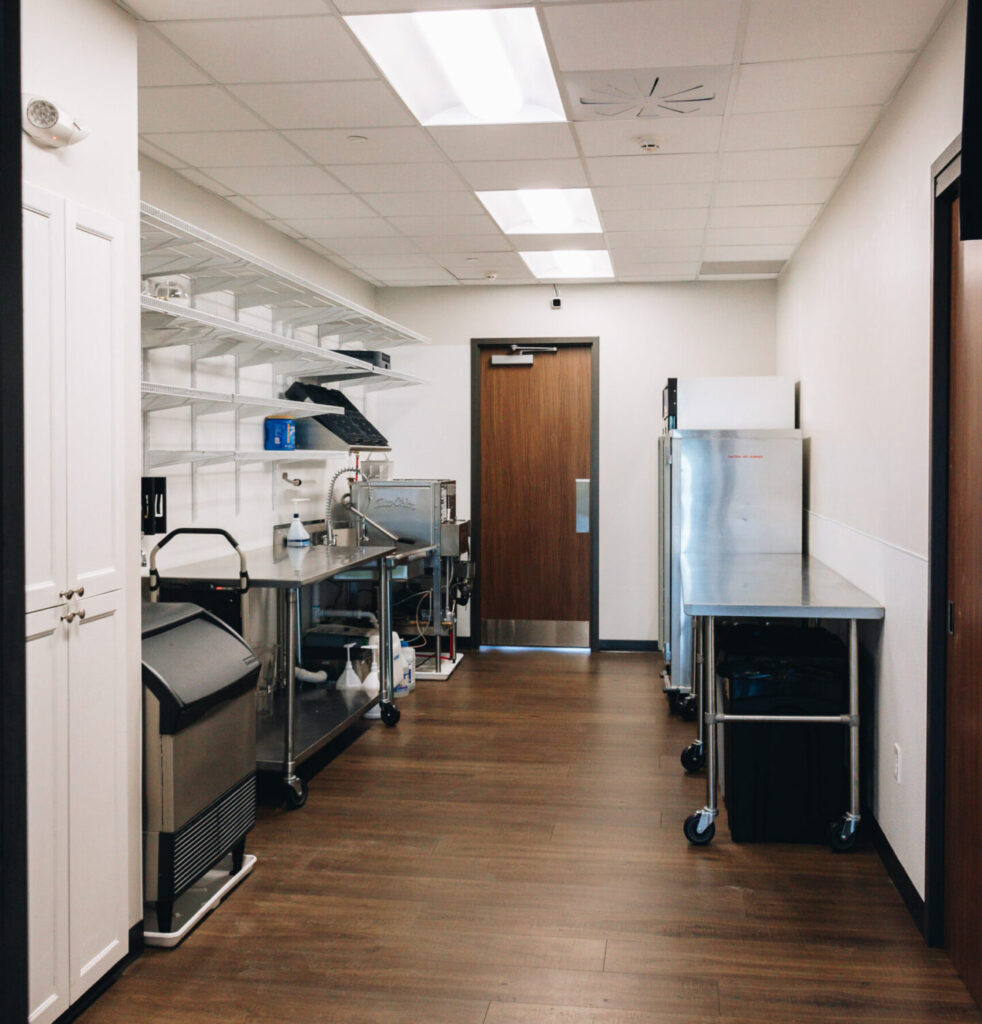 Let's get started
Give us some information about your upcoming event, and we'll get back to you with a personalized quote!
The View at Fountains is a family owned enterprise that seeks to honor God in all aspects of our businesses. Given the personal attention we provide to users, there may be certain events that would be discordant with our values, and we reserve the right to decline a booking request.
© 2018 The View at Fountains